Custom Greenhouses
Often, the most restrictive component in a prospective lean-to greenhouse is the tie-in height limitations on the house wall.  The further out the greenhouse goes, the greater the tie-in height needs to be, because we never have a flat roof on a greenhouse.  Since this greenhouse attaches to a two story building, the distance out from the wall of 12' provides more space than usual for a residential greenhouse – over 350 square feet.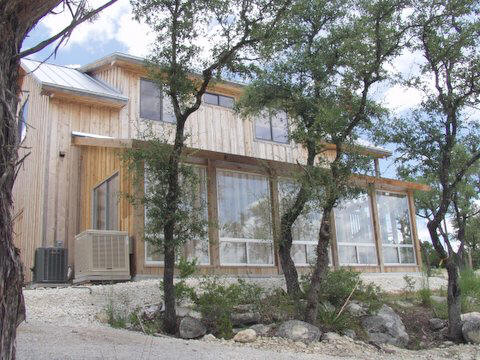 This Bastrop County homeowner sets the standard for environmental consciousness and responsibility.  With no mechanical air conditioning, a wood stove and only rainwater collection as a water source, the house employs many other features that make it comfortable year-round - naturally.  When completed, the small greenhouse will eventually be shaded by vines.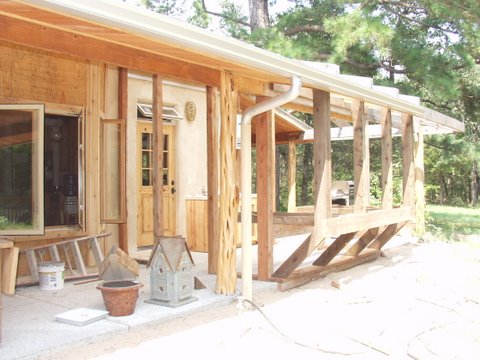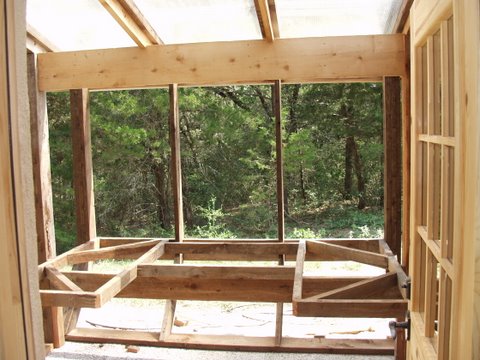 We really enjoy projects like this one.  Local architect Hugh Randolph designed this delightful dual-usage space.  Unusual detailing makes this backyard a one-of-a-kind.  In the spring, removable panels are taken down and the area serves as a wet bar for entertaining until cold weather arrives.  Then, the panels are replaced, and the greenhouse becomes a lifesaver for a variety of plants.